Jan 19
2012

Cache directory "/nfs/c08/h01/mnt/126726/domains/kirabrady.com/html/wp-content/plugins/ttftitles/cache" is not writable.Book love – January edition
I've read four books in the last week. FOUR. This might be a record since my pre-baby days. *sighs wistfully* Back in those carefree days of wanderlust and youthful exuberance, I read a book a day on average. Now it's a luxury I hurridly squeeze in between the baby's bedtime and my own. I usually give a book a chapter to hook me. Sometimes though, even though a book is enjoyable, I simply drift away and forget I was reading it until months later in a frantic cleaning rage I find the poor, neglected novel under a layer of board books and duplos.
So this week I am THRILLED to announce that I've read three and a half very good books. I'm on a roll!
The Pleasure of Your Kiss by Teresa Medeiros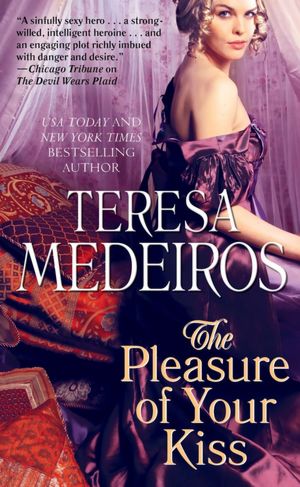 Ms. Medeiros's books have everything that made me originally fall in love with the romance genre, and this book is her very best yet. Pirates! Harems! A feisty heroine who crosses verbal swords (quite wittily) with a dashing, rakish hero! I didn't want this book to stop. I laughed out loud. I swooned. I teared up. I clutched my kindle to my heaving bosem and wished with all my might that Medeiros would write faster, damn it. Because I've read all her books already, I guess it's time for a reread. Mmmmmm.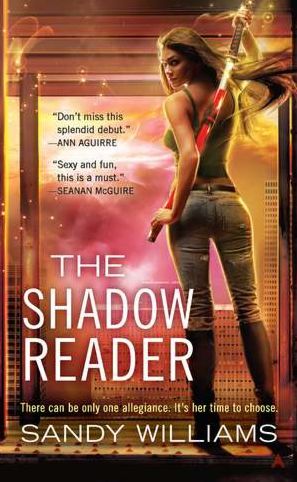 The Shadow Reader by Sandy Williams
Fans of Karen Marie Moning's Fever Series will LOVE this one. I was swept away by this action-packed, emotionally driven, urban fantasy debut. Fighting, sexy, rebel fae and a human woman caught up in the cross hairs of two equally sexy, powerful fae men. I can't wait to read Ms. Williams sophomore book. When will it come out? Details! I need more.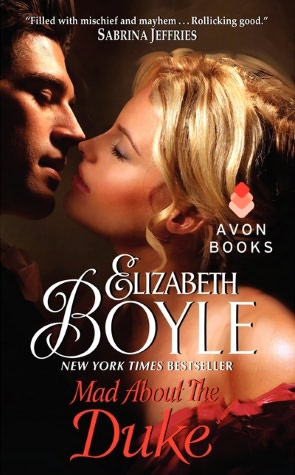 Mad About the Duke by Elizabeth Boyle
This is the book that started off my delicious reading streak, and it made me realize that I hadn't picked up a historical for a while. No wonder I had been in the reading doldrums! I love Regency and Victorian romance. Gowns and dukes and honor and witty reparte. Yum, yum.